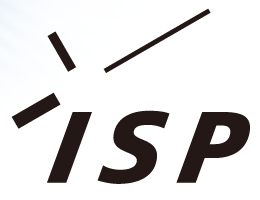 The Radiance of People, Networks Centered on People, The Growth Potential of Our Business
The rays emitted from the 'I' in our corporate symbol express ISP's commitment to helping create a society that is full of human potential and happiness. The 'I' in ISP also stands for 'Identity' and brightly symbolizes the uniqueness of each individual. The network of technology and knowledge around the 'I' (people) suggests a group of professionals connecting individuals with the organization.
Radiance, the symbol of a bright future, expresses our focus on society at large, our ability to make market-leading proposals and the growth potential of our business.